Everyone want a good cheap price microphones for the YouTube purpose. So we review some of the best on the market and found this top 10 microphones only for you, which can improved your sound quality and help to you any time anyway. You always want your listeners to hear all of the important frequencies in your voice as clearly, it's obviously possible by these microphones.
(1) 

Blue Yeti Microphones

 

Rs. 

14,157.04

 Rs.

13,157.04
The Blue Yeti microphone is the all time best on the market, and maximum youtuber used these types of  microphones. It won no.1 position by it's great features and exceptional control. Controls are gain control, 4 pattern selections, instant mute button, easily portable. A 3.5-millimeter headphone jack is given with these, just connect plug it in via included USB cable and start your recording.
| | |
| --- | --- |
| Microphone Type | Tube Condenser |
| Polar Pattern(s) | Cardioid, Bidirectional, Omnidirectional, Stereo |
| Frequency Response | 15 Hz – 22 kHz |
| Output Impedance | 160Ω |
---
(2)

Rode Microphones NTK

 

Rs.

58,900.00

 
 Rs. 

48,000.00 (19%)
The RODE NTK Microphones is a premium valve condenser microphone. These types of Mic are basically used for recording professionals and who want only the best voice over in the studio. It's used is very simple and it made in Australia, and covered by RODE Microphones Industry with advance hardware and unbelievable features.
Specifications Of  

Rode Microphones NTK
| | |
| --- | --- |
| Microphone Type | Tube Condenser |
| Polar Pattern(s) | Cardioid |
| Frequency Response | 20Hz-20kHz |
| Output Impedance | 200Ω |
---
(3) Razer Seiren Pro _Elite XLR and USB Digital Microphones

 

Rs. 

38,158.00

 
 Rs. 

36,690.00 (4%)
Specifications Of  Razer Seiren Pro _Elite XLR and USB Digital Microphones
| | |
| --- | --- |
| Microphone Type | Condenser |
| Polar Pattern(s) | Cardioid, Stereo, Omnidirectional |
| Frequency Response | 20Hz-20kHz |
| Output Impedance | 160Ω |
---
(4) Neumann TLM-102 

Microphones

 

Rs. 

117,140.00

 
 Rs.

48,000.00

 (59%)
Specifications Of Neumann TLM-102 Microphones
| | |
| --- | --- |
| Microphone Type | Pressure Gradient Transducer |
| Polar Pattern(s) | Cardioid |
| Frequency Response | 20Hz-20kHz |
| Output Impedance | 200Ω |
(5)

Blue Microphones Snowball iCE

 

Rs.

 7000
 Rs. 

6,509.00
 Specifications Of Blue Microphones Snowball iCE

Microphone Type

Condenser

Polar Pattern(s)

Cardioid or Omni-directional

Color

Silver, Black

Frequency Response

40 Hz – 18 kHz

Dimensions

325mm (circumference)

Weight

460.00g
---
(6)

BLUE 

Microphones 

Bluebird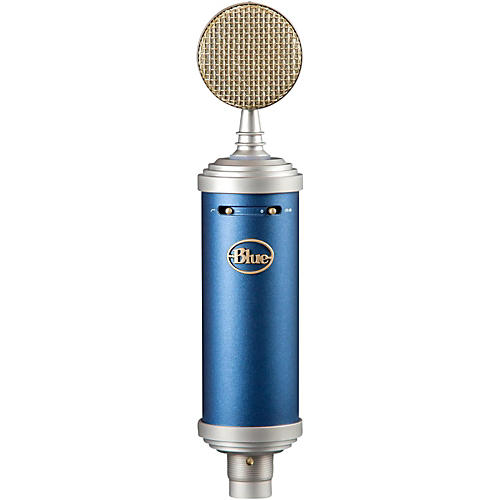 Rs.

 30,895.00 
 Rs.

26,995.00 

(15%)
Specifications Of BLUE Microphones Bluebird
| | |
| --- | --- |
| Microphone Type | Tube Condenser , Pressure Gradient |
| Polar Pattern(s) | Cardioid |
| Frequency Response | 20Hz-20kHz |
| Output Impedance | 50Ω |
---
(7) Audio-Technica AT2020 

Microphones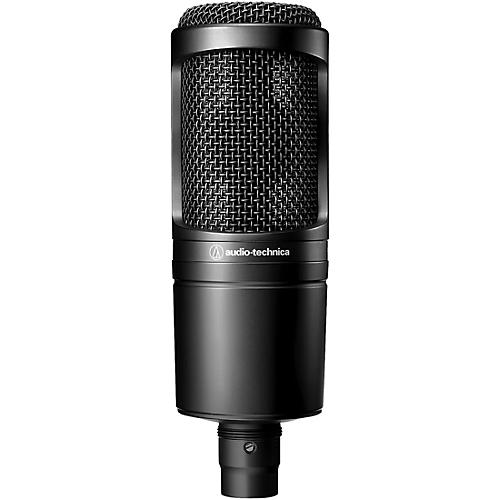 Rs. 

10,899.00

 
 Rs.

8,459.00 (22%)
Specifications Of Audio-Technica AT2020 Microphones
| | |
| --- | --- |
| Microphone Type | Polarized Condenser |
| Polar Pattern(s) | Cardioid |
| Frequency Response | 20Hz-20kHz |
| Output Impedance | 100Ω |
---
(8)

Rode NT-USB USB Condenser Microphones

 

Rs. 

19,600.00

 Rs.

16,090.00
Specifications Of Rode NT-USB USB Condenser Microphones
Microphone Type-: Condenser
Polar Pattern(s)-: Cardioid
Frequency Response-: 20Hz-20kHz
Output Impedance-: 200Ω
Read More
---
(9)

Shure SM-27-SC Microphones
 

Rs. 

52,936.00

 
 Rs. 

40,556.00
Specifications Of Shure SM-27-SC Microphones
| | |
| --- | --- |
| Microphone Type | Externally Biased Condenser |
| Brand | SM27-SC |
| Directiona Polar Pattern(s) | Cardioid |
| Frequency Response | 20Hz-20kHz |
| Output Impedance | 200Ω |
---
(10)

Behringer C-1 Microphones
 

Rs.

 5000.00
 Rs. 

4,500.00
 Specifications Of Behringer C-1 Microphones

Microphone Type

Condenser

Polar Pattern(s)

Cardioid

Color

Silver

Frequency Response

40Hz-20kHz

Output Impedance

100Ω